Quotations Related to Business
Advertisements:


As the partridge that sits on eggs which she has not laid, so is he who gets riches, and not by right; in the midst of his days they shall leave him, and at his end he shall be a fool.
Jeremiah 17:11
---
The life of one that labores, and is contented, shall be made sweet.
The Wisdom of Jesus the Son of Sirach 40:18
---
Give the person what they need - and they will want amenities. Provide him with amenities - he will strive for luxury. Showered with luxury - he will begin to sigh in exquisite. Let him get exquisite - he will crave frenzy. Give him everything that he wishes - he will complain that he was deceived, and that he did not receive what he wanted.
Ernest Hemingway
---
There is no elevator to success. You have to take the stairs.
Author unknown
---
The nice part about being a pessimist is that you are constantly being either proven right or pleasantly surprised.
George Will
---
Those who cannot change their minds cannot change anything.
George Bernard Shaw
---
What did our arrogance profit us? What good have riches and boasting brought us?
Those things all passed away as a shadow, like a message that runs by.
The Wisdom of Solomon 5:8-9
---
He that loves gold shall not be justified; And he that follows destruction shall himself have his fill of it.
Many have been given over to ruin for the sake of gold; And their perdition † meets them face to face.
The Wisdom of Jesus the Son of Sirach 31:5-6
---
Oh fear Yahweh, you his saints, for there is no lack with those who fear him.
The young lions do lack, and suffer hunger, but those who seek Yahweh shall not lack any good thing.
The Psalms 34:9-10
---
I went by the field of the sluggard, by the vineyard of the man void of understanding; Behold, it was all grown over with thorns. Its surface was covered with nettles, and its stone wall was broken down.
Then I saw, and considered well. I saw, and received instruction: a little sleep, a little slumber, a little folding of the hands to sleep; so your poverty will come as a robber, and your want as an armed man.
Proverbs 24:30-34
---
Don't move the ancient boundary stone. Don't encroach on the fields of the fatherless.
Proverbs 23:10
---
Don't move the ancient boundary stone, which your fathers have set up.
Proverbs 22:28
---
There are those who covet greedily all day long; but the righteous give and don't withhold.
Proverbs 21:26
---
An inheritance quickly gained at the beginning, won't be blessed in the end.
Proverbs 20:21
---
Don't love sleep, lest you come to poverty.
Proverbs 20:13
---
To obtain and multiply earthly goods, then, will not help you, but to despise them and root them out of your heart will aid. This, understand, is true not only of money and wealth, but also of ambition for honor and desire for empty praise, all of which will pass away with this world.
Thomas à Kempis "The Imitation Of Christ"
---
Even if you possessed all created things you could not be happy and blessed; for in God, Who created all these things, your whole blessedness and happiness consists --not indeed such happiness as is seen and praised by lovers of the world, but such as that for which the good and faithful servants of Christ wait, and of which the spiritual and pure of heart, whose conversation is in heaven, sometime have a foretaste.
Thomas à Kempis "The Imitation Of Christ"
---
Moreover the profit of the earth is for all. The king profits from the field.
He who loves silver shall not be satisfied with silver; nor he who loves abundance, with increase: this also is vanity.
When goods increase, those who eat them are increased; and what advantage is there to its owner, except to feast on them with his eyes?
The sleep of a laboring man is sweet, whether he eats little or much; but the abundance of the rich will not allow him to sleep.
There is a grievous evil which I have seen under the sun: wealth kept by its owner to his harm.
Those riches perish by misfortune, and if he has fathered a son, there is nothing in his hand.
As he came forth from his mother's womb, naked shall he go again as he came, and shall take nothing for his labor, which he may carry away in his hand.
This also is a grievous evil, that in all points as he came, so shall he go. And what profit does he have who labors for the wind?
Ecclesiastes 5:9-16
---
Build your own dreams or you'll end up building someone else's.
Author unknown
---
A man who has riches without understanding, is like the animals that perish.
The Psalms 49:20
---
Empty pockets never held anyone back. Only empty heads and empty hearts can do that.
Norman Vincent Peale
---
Blessed is the man who fears Yahweh, who delights greatly in his commandments.
His seed will be mighty in the land. The generation of the upright will be blessed.
Wealth and riches are in his house. His righteousness endures forever.
The Psalms 112:1-3
---
Bring the whole tithe into the storehouse, that there may be food in my house, and test me now in this," says Yahweh of Armies, "if I will not open you the windows of heaven, and pour you out a blessing, that there shall not be room enough for.
I will rebuke the devourer for your sakes, and he shall not destroy the fruits of your ground; neither shall your vine cast its fruit before its time in the field," says Yahweh of Armies.
"All nations shall call you blessed, for you will be a delightful land," says Yahweh of Armies.
Malachi 3:10-12
---
Presents and gifts blind the eyes of the wise, And as a muzzle on the mouth, turn away reproofs.
The Wisdom of Jesus the Son of Sirach 20:29
---
Don't lay up treasures for yourselves on the earth, where moth and rust consume, and where thieves break through and steal;
but lay up for yourselves treasures in heaven, where neither moth nor rust consume, and where thieves don't break through and steal;
for where your treasure is, there your heart will be also.
The Good News According to Matthew 6:19-21
---
Don't say to your neighbor, "Go, and come again; tomorrow I will give it to you," when you have it by you.
Proverbs 3:28
---
Do not be overawed when others grow rich, when the splendor of their houses increases;
for they will take nothing with them when they die, their splendor will not descend with them.
Psalm, 49:16-17
---
No one can redeem the life of another or give to God a ransom for them—
the ransom for a life is costly, no payment is ever enough—
so that they should live on forever and not see decay.
For all can see that the wise die, that the foolish and the senseless also perish, leaving their wealth to others.
Psalm, 49:7-10
---
Prayer is good with fasting and alms and righteousness. A little with righteousness is better than much with unrighteousness. It is better to give alms than to store up gold, for alms can deliver from death and will purge away all sin. Those who practice almsgiving and righteousness shall be filled with life.
The Book of Tobit, 12:8-9
---
The sleep of a laboring man is sweet, whether he eats little or much; but the abundance of the rich will not allow him to sleep.
Ecclesiast 5:12
---
Don't love the world, neither the things that are in the world. If anyone loves the world, the Father's love isn't in him. For all that is in the world, the lust of the flesh, the lust of the eyes, and the pride of life, isn't the Father's, but is the world's. The world is passing away with its lusts, but he who does God's will remains forever.
John's First Letter 2:15-17
---
Jesus, seeing that he became very sad, said, "How hard it is for those who have riches to enter into the Kingdom of God! For it is easier for a camel to enter in through a needle's eye, than for a rich man to enter into the Kingdom of God."
Luke, 18:24-25
---
Don't weary yourself to be rich. In your wisdom, show restraint.
Why do you set your eyes on that which is not? For it certainly sprouts wings like an eagle and flies in the sky.
Proverbs 23:4-5
---
The sleep of a laboring man is sweet, whether he eats little or much; but the abundance of the rich will not allow him to sleep.
Ecclesiastes, 5:11
---
One who hates ill-gotten gain will have long days.
Proverbs 28:16
---
The rich rule over the poor. The borrower is servant to the lender.
Proverbs 22:7
---
"Now there was a certain rich man, and he was clothed in purple and fine linen, living in luxury every day. A certain beggar, named Lazarus, was laid at his gate, full of sores, and desiring to be fed with the crumbs that fell from the rich man's table. Yes, even the dogs came and licked his sores. It happened that the beggar died, and that he was carried away by the angels to Abraham's bosom. The rich man also died, and was buried. In Hades, he lifted up his eyes, being in torment, and saw Abraham far off, and Lazarus at his bosom. He cried and said, 'Father Abraham, have mercy on me, and send Lazarus, that he may dip the tip of his finger in water, and cool my tongue! For I am in anguish in this flame.'
"But Abraham said, 'Son, remember that you, in your lifetime, received your good things, and Lazarus, in the same way, bad things. But now here he is comforted and you are in anguish.
The Good News According to Luke 16:19-25
---
Better is a little with righteousness, than great revenues with injustice.
Proverbs 16:8
---
Wealth gained dishonestly dwindles away, but he who gathers by hand makes it grow.
Proverbs 13:11
---
6:24 "No one can serve two masters, for either he will hate the one and love the other; or else he will be devoted to one and despise the other. You can't serve both God and Mammon. 6:25 Therefore I tell you, don't be anxious for your life: what you will eat, or what you will drink; nor yet for your body, what you will wear. Isn't life more than food, and the body more than clothing? 6:26 See the birds of the sky, that they don't sow, neither do they reap, nor gather into barns. Your heavenly Father feeds them. Aren't you of much more value than they?
6:27 "Which of you, by being anxious, can add one moment to his lifespan? 6:28 Why are you anxious about clothing? Consider the lilies of the field, how they grow. They don't toil, neither do they spin, 6:29 yet I tell you that even Solomon in all his glory was not dressed like one of these. 6:30 But if God so clothes the grass of the field, which today exists, and tomorrow is thrown into the oven, won't he much more clothe you, you of little faith?
6:31 "Therefore don't be anxious, saying, 'What will we eat?', 'What will we drink?' or, 'With what will we be clothed?' 6:32 For the Gentiles seek after all these things; for your heavenly Father knows that you need all these things. 6:33 But seek first God's Kingdom, and his righteousness; and all these things will be given to you as well. 6:34 Therefore don't be anxious for tomorrow, for tomorrow will be anxious for itself. Each day's own evil is sufficient.
Matthew, 6:24-34
---
Woe unto him that buildeth his house by unrighteousness, and his chambers by injustice; that useth his neighbor's service without wages, and giveth him not his hire
The Book of the Prophet Jeremiah 22:13
---
Come now, you rich, weep and howl for your miseries that are coming on you.
Your riches are corrupted and your garments are moth-eaten.
Your gold and your silver are corroded, and their corrosion will be for a testimony against you, and will eat your flesh like fire. You have laid up your treasure in the last days.
The Letter from James 5:1-3
---
One who gives to the poor has no lack; but one who closes his eyes will have many curses.
Proverbs 28:27
---
He who has a generous eye will be blessed; for he shares his food with the poor.
Proverbs 22:9
---
Whoever stops his ears at the cry of the poor, he will also cry out, but shall not be heard.
Proverbs 21:13
---
He who has pity on the poor lends to Yahweh; he will reward him.
Proverbs 19:17
---
He who is greedy for gain troubles his own house, but he who hates bribes will live.
Proverbs 15:27
---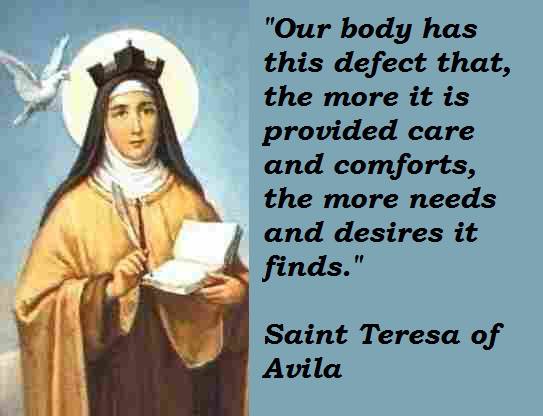 ---
Empty pockets never held anyone back. Only empty heads and empty hearts can do that.
Norman Vincent Peale
---
The man does not get better by the fact that he is richer - man gets richer by the fact that he's better.
Author unknown
---
If we want to improve our financial situation, we must first take care of the work for God.
---
Champions aren't made in the gyms. Champions are made from something they have deep inside them — a desire, a dream, a vision.
Muhammad Ali
---
A goal is a dream with a deadline.
Napoleon Hill
---
Worry is a total waste of time. It doesn't change anything. All it does is steal your joy and keep you very busy doing nothing.
Author unknown
---
Empty pockets never held anyone back. Only empty heads and empty hearts can do that.
Norman Vincent Peale
---
The biggest mistake people make in life is not trying to make a living at doing what they most enjoy.
Malcolm Stevenson "Steve" Forbes, Jr.
---
Many have refused to lend, not because of wickedness, but because they were afraid to be defrauded without cause.
The Wisdom of Jesus the Son of Sirach 29:10
---
Happiness is a talent to value what you have, not what you don't have.
Woody Allen
---
He who is seeking millions, finds them very rarely, but he who is not seeking, does not find them ever!
Honoré de Balzac
---
We have to work not for 12 hours, but with head.
Steve Jobs
---
Don't be among ones drinking too much wine, or those who gorge themselves on meat:
for the drunkard and the glutton shall become poor; and drowsiness clothes them in rags.
Proverbs 23:20-21
---
Leisure is necessary for the success. You need time that completely belongs to you.
George Soros
---
The king by justice makes the land stable, but he who takes bribes tears it down.
Proverbs 29:4
---
...but one who is eager to be rich will not go unpunished.
Proverbs 28:20
---
A stingy man hurries after riches, and doesn't know that poverty waits for him.
Proverbs 28:22
---
Whoever oppresses the poor for his own increase and whoever gives to the rich, both come to poverty.
Proverbs 22:16
---
Don't exploit the poor, because he is poor; and don't crush the needy in court;
for Yahweh will plead their case, and plunder the life of those who plunder them.
Proverbs 22:22-23
---
He who loves wine and oil shall not be rich.
Proverbs 21:17
---
One needs twenty years to earn a good reputation and five minutes to lose it.
Warren Edward Buffett
---
Do the work which you love doing. Find your true passion and change the world for the better. The only way to do the job well - is to love it and give yourself for it completely.
Steve Jobs
---
Old men are always advising young men to save money. That is bad advice. Don't save every nickel. Invest in yourself. I never saved a dollar until I was forty years old.
Henry Ford
---
In the house of the righteous is much treasure, but the income of the wicked brings trouble.
Proverbs 15:6
---
"Give, and it will be given to you: good measure, pressed down, shaken together, and running over, will be given to you. For with the same measure you measure it will be measured back to you."
The Good News According to Luke 6:38
---
---
---