Euronext Lisbon
Euronext Lisbon
Mission:
Euronext Lisbon is committed to providing the tools and the environment for access to capital and investment opportunities.
Euronext Lisbon provides the leadership that is bringing the Portuguese financial market into into the 21st century, building the foundations of a future with locally provided services for Portuguese, European and world-wide financial investors.
Euronext Lisbon has an eye on the world market, a hand on Portugal's pulse and a team with its feet on the ground. By actively processing information on market trends, Euronext Lisbon constantly innovates to offer financial products that provide timely strategic answers to pressing market requirements.
Euronext Lisbon is now the managing body for both the spot market and the derivatives market as well as renders services to the repo and securities lending market.
Euronext Lisbon's main objective is the management of regulated markets in Portugal however it is also able to:
a) manage other securities markets;
b) manage securities settlement systems;
c) render other services for the issue and trade of securities that do not constitute intermediary activity;
d) provide market members the necessary services to enable them to act in international markets managed by congener entities with which these members have signed an agreement.


---
Euronext Lisbon

Euronext Lisbon is a stock exchange in Lisbon, Portugal. It is part of Euronext pan-European exchange.
Type - Stock exchange
Location - Lisbon, Portugal
Founded - 1769
Owner - Euronext
Key people - Maria João Carioca (CEO)
Currency - EUR
No. of listings - 56
Indices - PSI-20
Website - www.bolsadelisboa.com.pt
Euronext Lisbon trades equities, public and private bonds, participation bonds, warrants, corporate warrants, investment trust units, and exchange traded funds. The BVL General index is the exchanges official index, and includes all listed shares on the official market. Settlement is T+2. Derivatives include long-term interest rate futures, three-month Lisbor futures, stock index futures and options on the PSI-20 Stock index, and Portuguese stock futures. Trading hours are 8 a.m. to 4:30 p.m., Monday through Friday.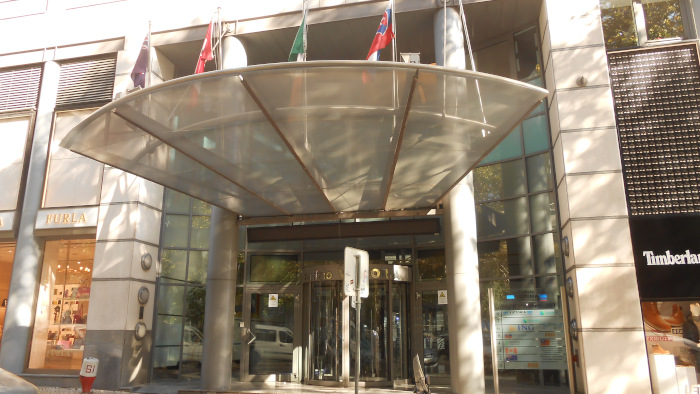 History
The predecessor of the Bolsa de Valores de Lisboa (Lisbon Stock Exchange) was created in 1769 as the Assembleia dos Homens de Negócio (Assembly of Businessmen) in the Commerce Square, Lisbon downtown. In 1891, the Bolsa de Valores do Porto (Oporto Stock Exchange) in Oporto was founded.
After the military coup on April 25, 1974, both the Lisbon and Porto stock exchanges were closed by the revolutionary National Salvation Junta (they would be reopened a couple of years later).
The Euronext Lisbon was formed in 2002 when the shares of Bolsa de Valores de Lisboa e Porto (BVLP) were acquired by Euronext N.V. and the exchange was merged into the pan-European exchange. BVLP, the Portuguese exchange, was formed in the 1990s restructuring of the Lisbon Stock Exchange association and the Porto Derivatives Exchange Association.
At the end of 2001, 65 companies were listed on BVLP-regulated markets, representing a market capitalization of Euro 96.1 billion. From January to December 2001, a total of 4.7 million futures and options contracts were traded on the BVLP market.
In 2007, after the merger of Euronext and NYSE, Euronext Lisbon joined the new NYSE Euronext group, the largest corporation operating multiple securities exchanges in the world. In June 2014 Euronext completed an initial public offering making it again a standalone company.
Source: Wikipedia
---
Subscribe to free Financial-Portal.com newsletter
---